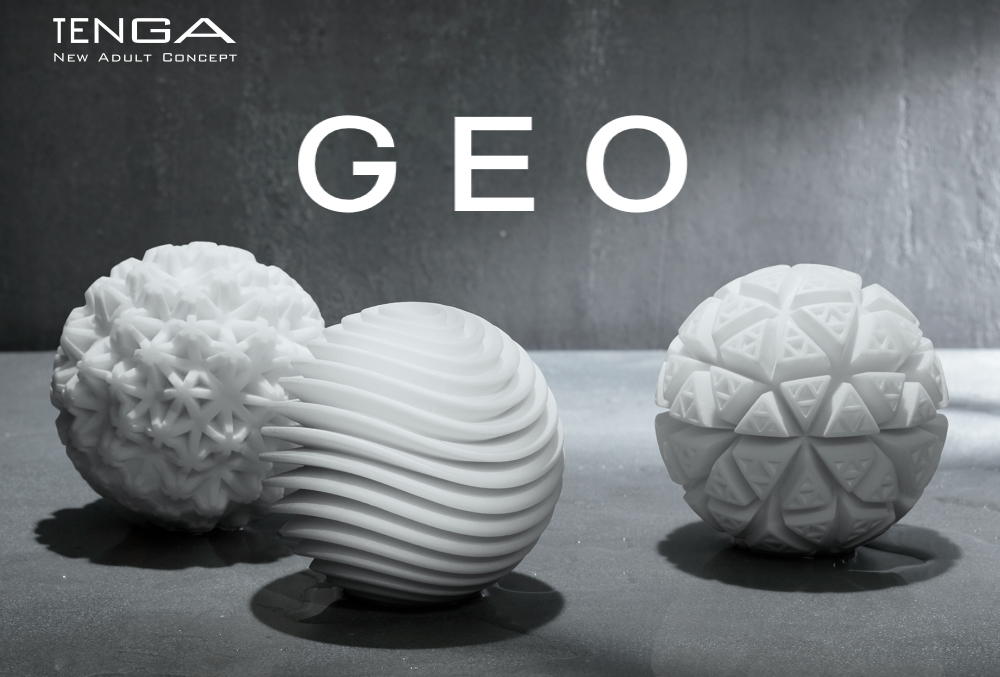 Tenga has expanded their product lineup once again with the introduction of the Tenga Geo series. Featuring designs inspired by nature, the 3 new masturbators are named Aqua, Coral and Glacier. To celebrate the launch of the Geo series, Tenga is running a geography-based quiz where one lucky winner can win all three Geo styles plus 4 bottles of lubricant.
Unlike the similar shaped Tenga Egg series, the Tenga Geo products are built for multiple self-pleasure sessions. Each Geo comes with a display stand that also serves as an air dryer. To use the Geo, you simply invert, lubricate, and begin pleasuring. Once you're satisfied, wash the Geo with mild soap, revert it back to the original design, and place it on the stand to dry off.
Made of thick and soft custom material, the 3 Tenga Geo masturbators each provide different sensations based on their unique texture. The Aqua gives users happiness in waves with its fluid ridges for direct, undulating pleasure. The Coral has complex peaks for an elegant, enveloping gratification and the Glacier uses its angular prisms for a dynamic, surging experience.
Since the Tenga Geo designs are based on nature, a geography-based quiz has been created by Tenga to give participants a chance to win a set of the new Geos plus all 4 Tenga Hole Lotions. There will also be 5 chances to win a Geo of your choice and 1 Hole Lotion. Simply click the following link to enter the quiz: https://www.tenga.co/campaign/geo_quiz/