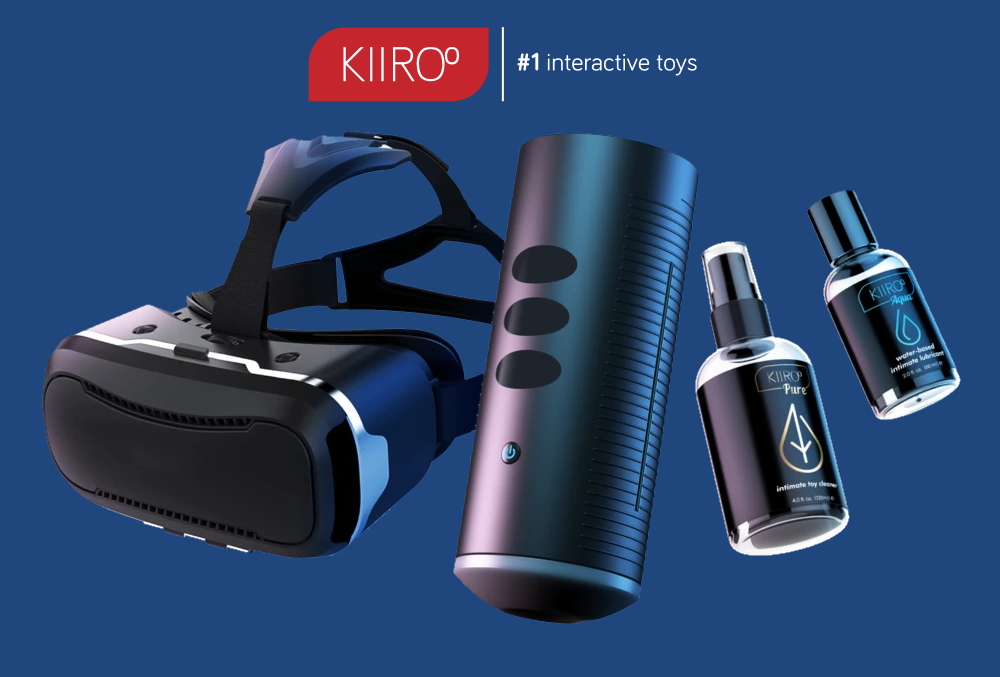 Immerse your body and mind into a new reality of unrestricted pleasure with the Kiiroo Titan VR Experience. The pack includes a Titan vibrating stroker, a VR headset, a 4oz bottle of KIIROO Pure™ Premium Toy Cleaner, and a 2oz bottle of KIIROO Aqua™ Premium Water-Based Intimate Lubricant. The package is currently on sale for $149, essentially giving customers the VR headset, cleaner and lubricant for free.
The Kiiroo Titan is a great interactive vibrating masturbator for men who climax to stroking motions and enjoy intense vibrations. It is a handheld stroker with touch-sensitive technology. It features a real-feel sleeve and 9 bullet vibrators that intensify the masturbatory experience. Users can connect to a partner's device from anywhere in the world and feel every movement they make through the vibrations on the Titan. The touch-sensitive pads control the speed and intensity of the vibrations or strokes on the partner's device.
Users can also play alone and enjoy the many different modes and speeds that the Titan by KIIROO™ has to offer. The free VR headset is a gateway into the exciting world of interactive Virtual Reality. Feel every movement made by your favorite stars, whether it is in 2D or VR as you connect to over 4,000 interactive videos on a range of different content platforms.
Get the Kiiroo Titan VR Experience Pack now and enter the world of immersive pleasure technology.