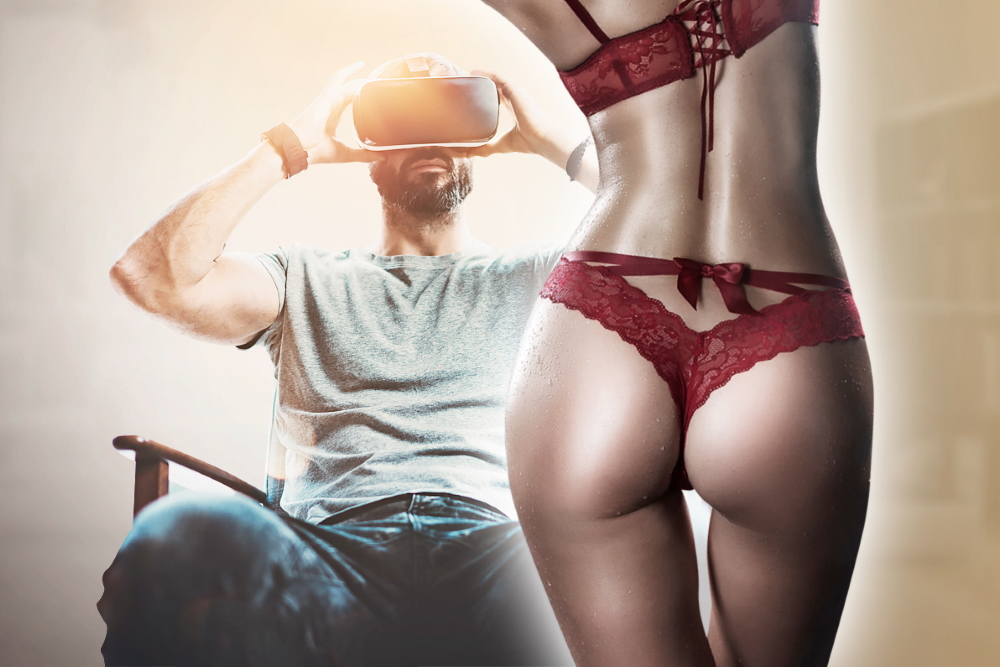 Virtual Reality (VR) is taking sextech to the next level by allowing users to immerse themselves in simulated erotic encounters. And with its growing popularity, VR is creating more demand for interactive sex toys. Top brands like Fleshlight, Kiiroo, Lovense, and RealDoll have already embraced the new technology and others are sure to follow.
Virtual reality was a much-anticipated technology when it was first introduced to the consumer in the early 1990s. Unfortunately, it was just too expensive to gain a foothold in the market at that time. Nearly three decades later and thanks to better hardware and software, VR is finally reaching its full potential.
In 2012, the Kickstarter for the first-ever virtual reality headset, the Oculus Rift, was launched with much excitement. By 2016, there were over 200 companies developing VR-related products. Amazon, Apple, Facebook, Google, Microsoft, Samsung, and Sony all had dedicated VR teams and several adult content sites had begun producing VR porn.
The technology continues to improve rapidly and 2020 has seen the emergence of several VR headset models that are more immersive than ever. Users also have access to a more diverse range of ever-richer adult content and experiences. Adult toy companies now find themselves in a perfect position to take full advantage of these key advancements.

Lovense and Kiiroo are pioneers in teledildonics and both were early adopters of VR. In 2015, their Max and Onyx masturbators became the first toys to be paired with VR porn videos. A special app was developed to connect the devices with encoded adult content and to synchronize their movements with the action in the video.
Kiiroo quickly realized that virtual reality was a game-changer and with the addition of their haptic technology, the VR sex experience rose to another level. For their next project, they partnered with Fleshlight to create the Fleshlight Launch. The fully automated male masturbator debuted in early 2017 and users loved it. The extraordinarily realistic feel of the Fleshlight, coupled with the Launch's stroking, makes for a very lifelike experience.
The success of the Launch served as motivation for VR porn producers to encode more of their videos, making them compatible with the growing list of interactive devices. A number of independent coders also joined in on the fun and began to post their own scripts online. Interactive toy users now have a rapidly growing library of content to choose from.

VR porn paired with sex toys is a great match, but virtual reality has other applications in sextech as well. RealDoll, maker of the world's finest love doll, is developing the Virtual RealDoll VR system as an alternate way of experiencing interaction on their RealDoll X AI platform. With the eventual integration of touch simulation using a RealDoll silicone torso or doll, the system will provide users an enhanced virtual experience with their customizable 3D character.
Virtual reality has the potential to revolutionize the sextech industry. With established brands like Kiiroo making VR a selling point for their latest models (Titan & Onyx+) and newcomers like Handy doing so as well, the future of virtual sex looks brighter than ever. The technology is still in the early stages of development, but it's already taking sextech to the next level by allowing users to engage in erotic encounters like never before.