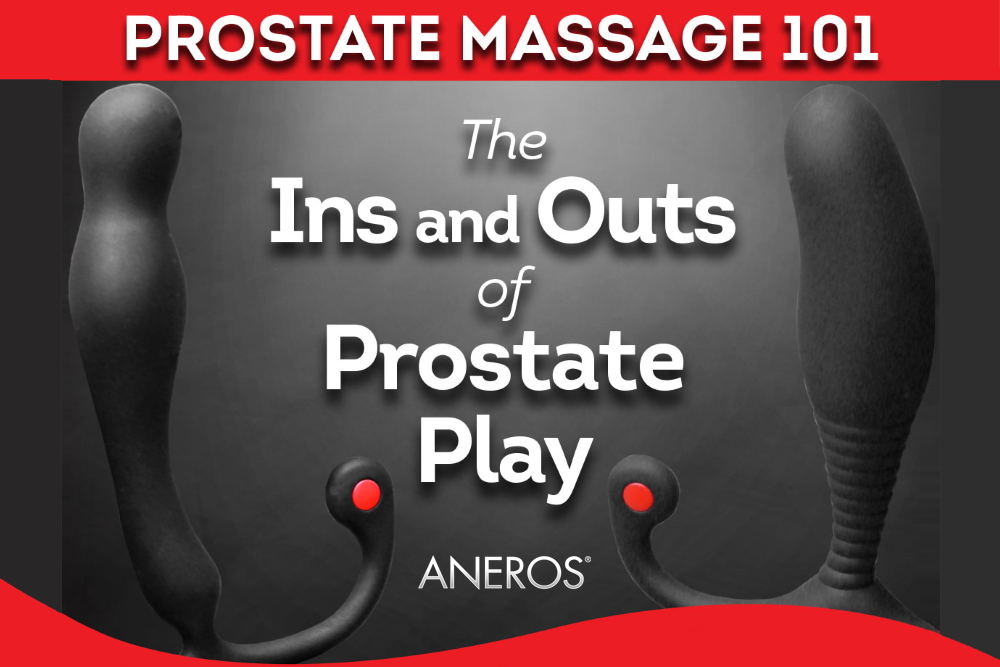 With the growing popularity of prostate massage, it is vitally important that men fully understand the benefits and the risks of prostate play. Whether you're new to prostate stimulation or you've been doing it for years, a great place to learn more about prostate massage, the male G-Spot, and pelvic floor health is the Aneros website.
Aneros has been delivering unique, effective, hands-free prostate stimulators to their customers since 2003. The patented Aneros products are designed to promote health as well as pleasure thanks to their deep understanding of the male anatomy acquired through years of research and development. Aneros kindly shares their vast knowledge of prostate massage through a very informative Learning Center on their website.
Topics covered within the Aneros Learning Center include:
How Prostate Massagers Work
Prostate Health Concerns
Prostate as a Pleasure Zone
Health Benefits of Prostate Massage
How to Use Your Aneros Massager
Using it Solo or With a Partner
Kegel Exercises
Common Worries
Another great source of information provided by Aneros is a video featuring Forrest Andrews, their Product Development Manager. Titled Prostate Massage 101 – The Ins and Outs of Prostate Play, the video covers many interesting topics including the history of prostate massage, the benefits of prostate play, and how to achieve a Super-O prostate orgasm.
While medical research still has a way to go when it comes to understanding the benefits of prostate massage, there are a lot of men who have enjoyed positive results. Massage increases blood flow and improves health in any part of the body, but there are ways in which it's especially useful for a man's prostate.
A healthy prostate means men are able to have stronger, longer sex. Stronger, longer sex means men are able to maintain a healthy prostate. It all comes full circle in a very sexy way and the increased performance is a great benefit for a man's partner as well.
The Aneros Learning Center is an excellent reference guide where men can learn about prostate massage, the Male G-Spot, and pelvic floor health. And hopefully, with more knowledge, more men will be able to achieve their very own Super-O.