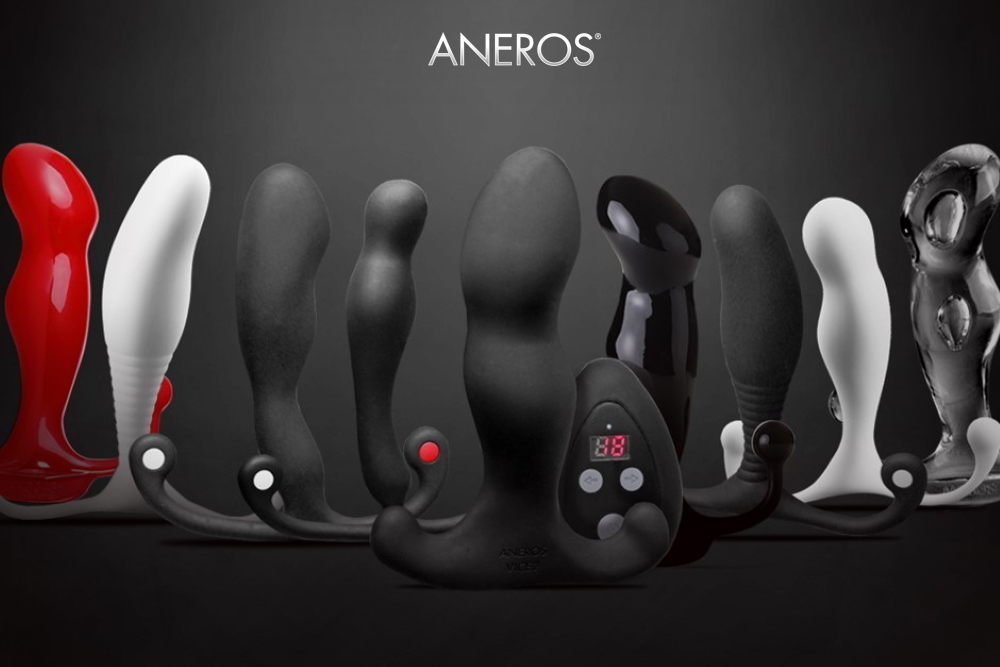 In 2002, Aneros released the world's first hands-free prostate stimulator, an anatomically-configured product specially balanced to work in harmony with a user's contractions. Since then millions of men have been introduced to the concept of prostate pleasure and the wonders of the male G-spot orgasm (Super O).
Thanks to years of research and development that has led to a deep understanding of the male anatomy, Aneros continues to design and produce the safest and most pleasurable prostate stimulators available. Specifically, the Aneros is designed in accordance with a modern scientific knowledge of anatomy combined with ancient Oriental awareness of erogenous zones and pleasure centers.
Every curve and every angle of each Aneros model contributes to a precise anatomical design that makes compelling and transcendent experiences like the Super O possible. With their wide variety of prostate stimulators, Aneros can help take your sexual pleasures to a whole new level.