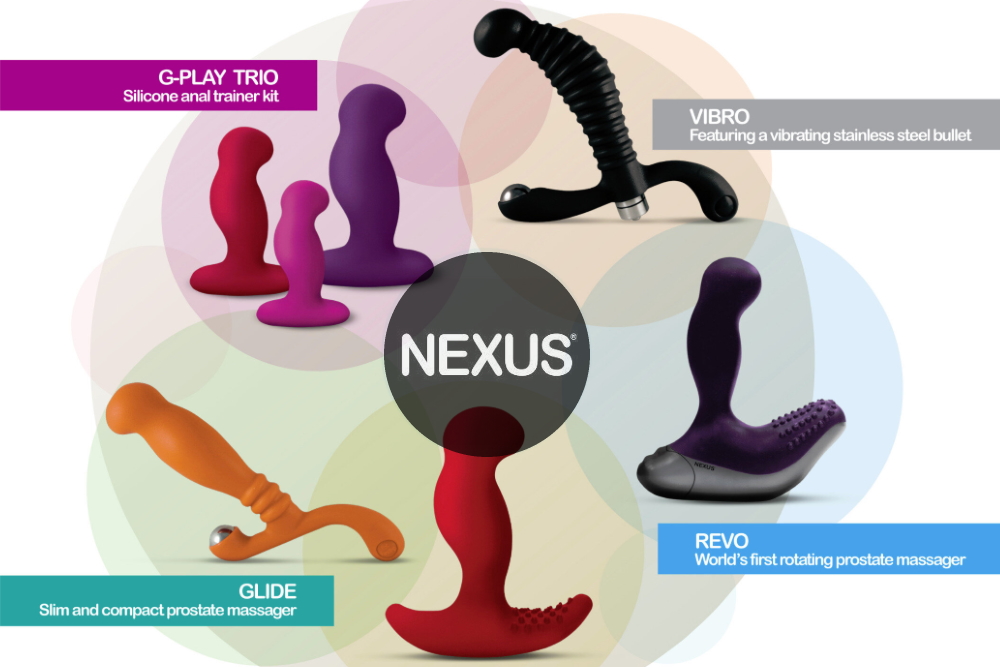 Nexus is a British adult brand known primarily for their innovative prostate massagers for men. With an emphasis on design, Nexus has consistently produced functional, quality adult toys made from deluxe materials that provide optimum results time and time again.
Nexus was founded in 2005 upon the realization that the sex toy market lacked quality products for men. The market for high-end male sex toys began to grow when Nexus launched the award-winning Excel. Carefully engineered to fit the inner contours of the male body, the distinctive shape coupled with the patented stainless steel roller ball perineum massager proved to be a winning formula that set the foundation for the rest of the Nexus Range.
The launch of the high-end Nexus Vibro in 2007 proved to be a turning point in both the history of Nexus and the novelty toy market as a whole. Packaged in a sleek, contemporary box and complemented by its innovative stainless steel bullet, the Vibro remains at the top of the bestseller lists and was the first product to prove that there is a demand amongst men for luxury prostate products.
Nexus continues to build upon the success of the Vibro and now boasts a full range of vibrating and non-vibrating medical grade silicone and stainless steel toys, as well as an electro sex range which all adhere to the same fundamental concept behind Nexus: beautifully designed adult toys in quality materials with optimum functionality.
The wide appeal of the Nexus Range lies in the exciting diversity of its products. With each toy comes a different experience, whether play involves individual or partner participation. For beginners and those with more experience, the sexy, stylish Nexus Range of toys guarantees satisfaction each and every time.