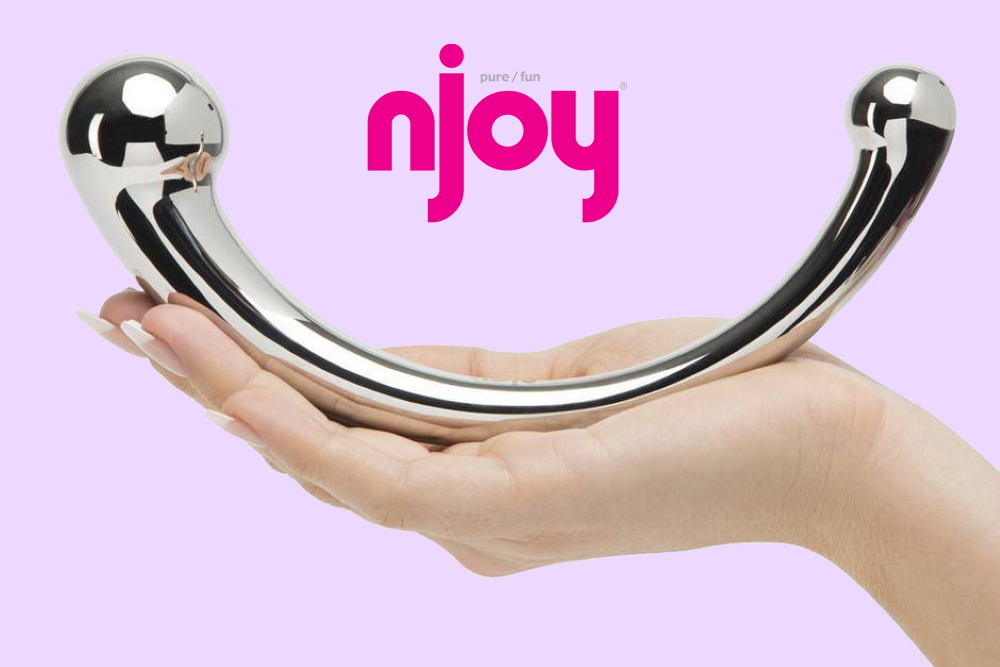 Njoy has been creating fine instruments of pleasure since 2005. Crafted in njoy's trademark medical-grade stainless steel, the product lineup includes beautifully-designed dildos, prostate massagers, and butt plugs. They are the ideal choice for sex toy connoisseurs looking for excellent craftsmanship and solid durability.
All njoy toys are cast in 316 grade stainless steel and hand-polished to a mirror shine finish that is absolutely pure, smooth, and non-porous. The 316 material provides superior corrosion resistance, a deliciously deep and lustrous appearance, and added strength and toughness. With medical-grade materials and a flawless finish, njoy creates products that can last a lifetime.
The njoy Pure Wand is the most popular toy for prostate stimulation. The Pure Wand is crafted with perfect curvature and ample reach so users can lay back, relax, and enjoy the experience. Ergonomically designed to target the prostate, the njoy Pfun Plug delivers firm, controlled sensations to the male G-spot. Whether operated manually or manipulated by a partner, the Pure Wand and Pfun Plug are perfect toys for targeting the P-spot.
Njoy makes quality and safe adult toys to enhance your pleasure, encourage you to explore, play, and enjoy yourself. Elevate your sex life with a prostate massager from njoy and reach new levels of satisfaction.