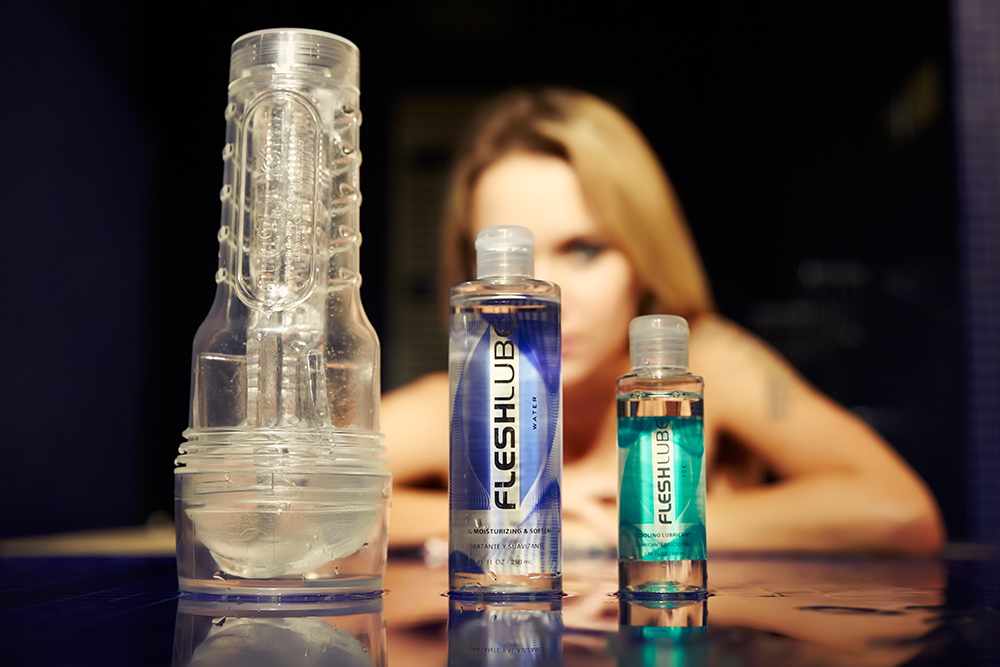 The first Fleshlight was developed in the mid-1990s and eventually patented as a "device for discreet sperm collection" in 1998. Over the past 25 years, the Fleshlight brand has gained immense popularity and is now known as the world's #1 sex toy for men. The name Fleshlight comes from the flesh-like material of the inner sleeve and the case that is shaped like a flashlight.
The Fleshlight line has stood the test of time as the premiere self-pleasure male sex toy. The inner sleeves are crafted from a patented SuperSkin material that re-creates the experience of skin-on-skin contact with impressive accuracy. Each sleeve features a life-like orifice and a unique interior designed to give users a realistic and utterly erotic experience.
Fleshlight has developed several different models and still sells their original toy in the Classic Pink Lady collection. Other styles include the Stamina Training Unit, Go, Flight, Turbo, Ice, and Quickshot. Fleshlight also works with dozens of pornstars for their Fleshlight Girls and Fleshjack lines and has recently elevated their sextech portfolio by adding the Fleshlight Launch and Quickshot Launch. Complementary products like lubes, cleaners and warmers help to make the Fleshlight experience as pleasurable as possible.