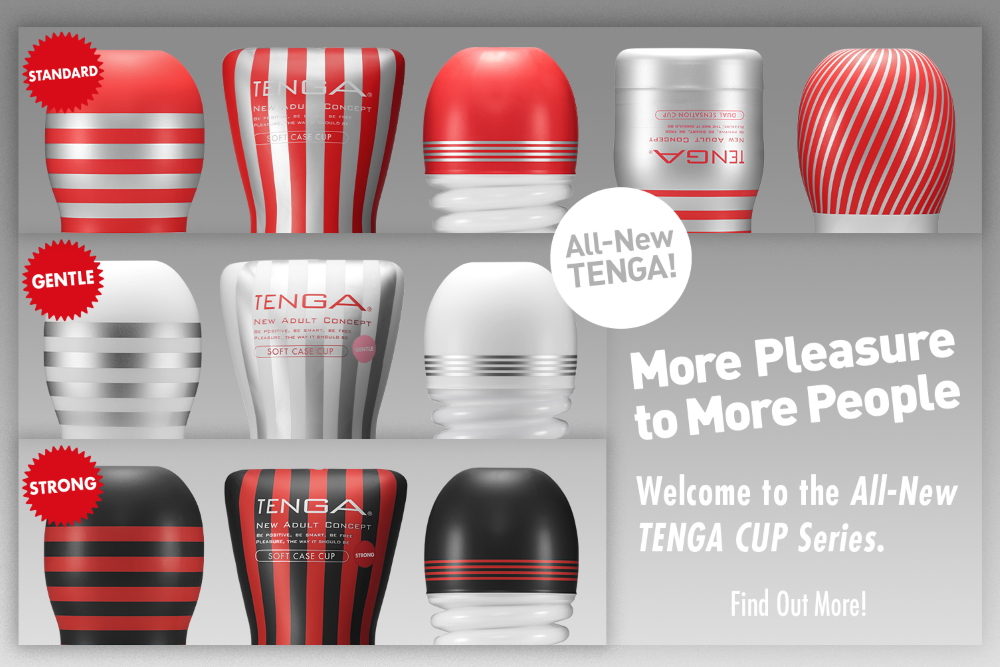 The recent launch of a new TENGA CUP Series marked the first product redesign in the 15-year history of the famous Japanese brand. The new TENGA CUP Series has been renewed to give even more pleasure, utilizing TENGA'S accumulated expertise and technology. With the new CUP renewal, TENGA aims to bring More Pleasure to More People, offering an exceptional range of newly evolved yet familiar products.
The CUP Series, already proven to provide amazing stimulation, has been redesigned with new features both inside and out to bring entirely new sensations. Here is a look at the changes made to each model in the new TENGA CUP Series.
TENGA Original Vacuum CUP

The classic hourglass shape, with improved interior details. The satisfying constricting effect and deep feeling have been redesigned. The iconic hourglass shape has been retained, but the internal details have been boldly improved to give even more pleasure.
TENGA Soft Case CUP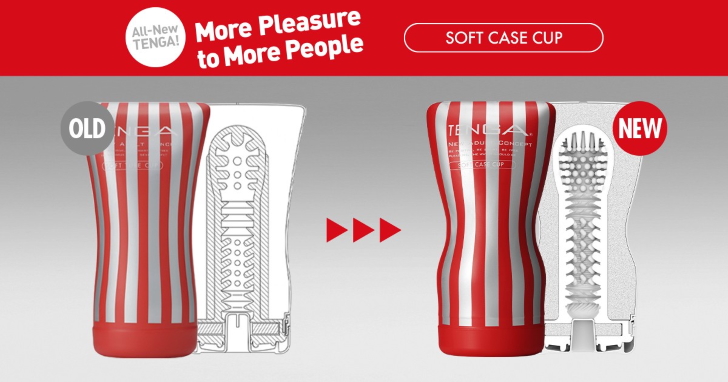 The soft body allows you to personalize the pressure by deciding between gently massaging to tightly squeezing. Feel free to tighten the squeezable body as you like. Find unparalleled control as you grip it, press from any direction, and easily control the tightening. Find your favorite flexible sensation with the more malleable SOFT CASE CUP and a new hourglass shape.
TENGA Rolling Head CUP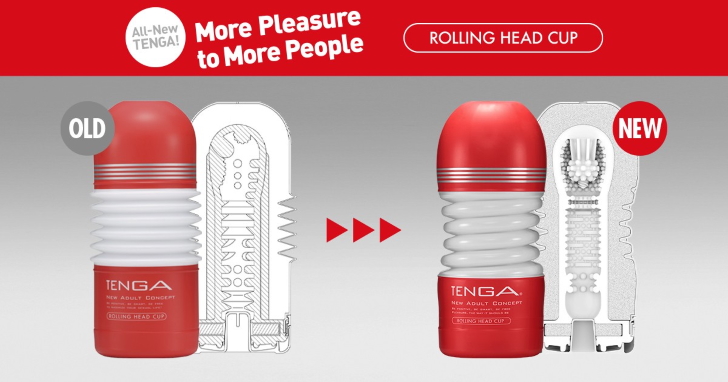 The spiral body squeezes and bends. Roll, twist, push and pull for a range of dynamic stimulations. New spiral tightening sensations and even greater rolling pleasure combine in this CUP. Turn the head to freely control the feel of the interior details. The renewed spiral body also has a new constrictive feeling, allowing you to enjoy continuous, strong stimulation entirely controlled by you.
TENGA Dual Sensations CUP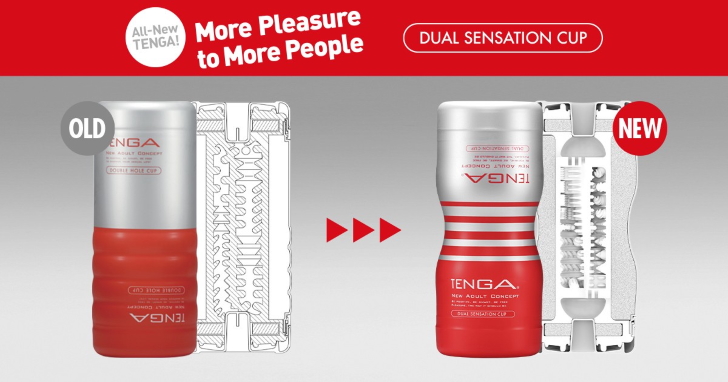 Two incredible sensations in one. The Tough Side will firmly tighten and the Tender Side will gently caress you. Developed dual pleasure that can be enjoyed from both directions. The best two-in-one with a new twisted and entwined spiral design merged with a tight constricting shape. All while maintaining the dual structure that allows you to enjoy excitingly different stimuli from either direction.
TENGA Air Flow CUP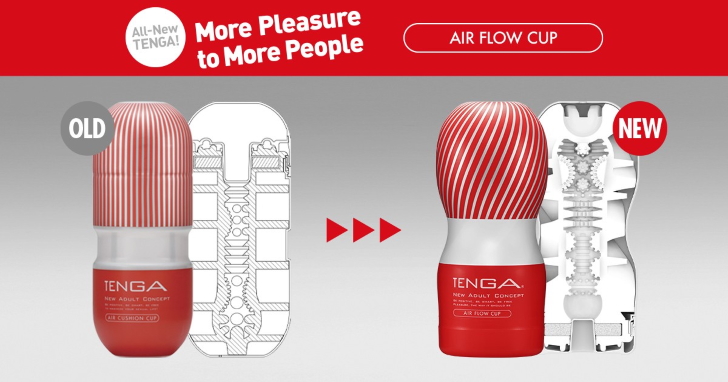 The new airflow structure provides gentle feedback throughout. Lose yourself in smooth, enveloping sensations. Due to the evolved air cushion structure, the popular airflow enhancing design has been further developed. The airflow is controlled by the spiral rib structure, allowing you to enjoy the superb pleasure that only the feeling of air cushioning can give.
All of the new TENGA CUPs utilize an intricately engineered elastomer sleeve for detailed stimulation, as well as a urethane foam wall that pushes back to maximize the sensations of each stroke. The new designs look great and should help TENGA achieve its goal of bringing More Pleasure to More People.